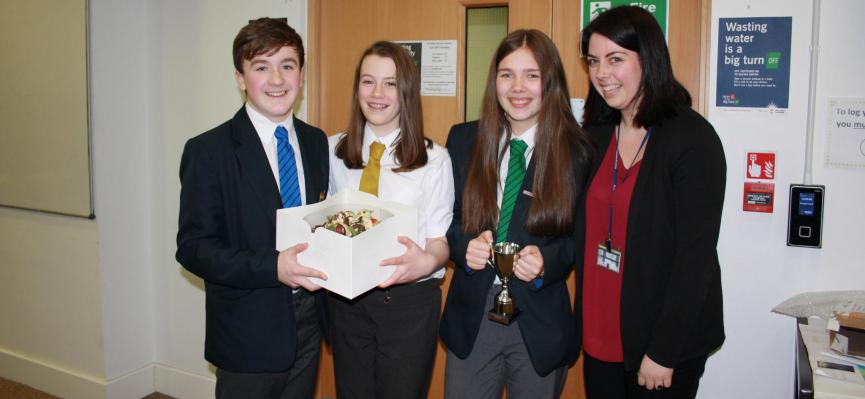 60 school children and teachers attended the North East Great Languages Bake Off Competition Final at The University of Sunderland on Monday 21st March.
Further to the success of the 2013 and 2015 competitions, this year over 55 school children from across the North East region produced videos featuring a recipe in French, German and Spanish and were invited for the competition final on campus where they presented their video entries and shared with the audience the process of making them.
University of Sunderland Routes Strand Leader Jenny Hayes, who devised and ran the event, explained: "The students rose to a tough challenge that required them to apply a wide range of cross-curricular skills that spanned from speaking in another language to filming techniques and from cooking skills to ICT based video production". The judges were very impressed with the number of high quality entries that were received. The competition winners - Nunthorpe Academy with 'Religieuse au Chocolat' - received prizes of a beautiful chocolate and strawberry cake and a trophy.
Jenny was aided in the organisation of the competition by Student Language Ambassador Catia Garcia, who increased her employability skills by planning, liaising and coordinating a group of fellow Student Ambassadors. For more information about organising a similar event please contact Jenny Hayes at jenny.hayes@sunderland.ac.uk.