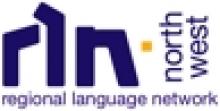 The Portuguese Consulate General in Manchester is offering a work placement to a highly motivated individual, keen to work within a Portuguese environment that will provide the ideal opportunity to perfect his/her Portuguese language skills while gaining valuable work experience.
Job Purpose
To provide comprehensive support in the day-to-day operation of the Consulate.
Main duties
To help maintain databases through data input of Consular registrations.
To support the Consulate's enquiry service by responding to email enquiries in Portuguese or in English, as appropriate.
To translate into English or Portuguese specific documentation such as birth certificates, marriage certificates, criminal records, powers of attorney, etc.
To research relevant information relating to local services that may be beneficial to the Portuguese community residing in the UK.
To do mail-outs and deal with selected day-to-day correspondence in English or Portuguese, as appropriate.
To undertake other relevant duties when required.
Personal attributes required
Degree or equivalent qualification (Desirable)
Excellent IT skills (Essential)
Excellent written and spoken communication and interpersonal skills which would allow easy interaction with a variety of individuals at different levels, in person and on the phone (Essential)
Advanced level in spoken and written Portuguese and English (Essential)
Good translation skills (Desirable)
Good time keeping skills (Essential)
Duration: min. 3 months. Full-time, ideally. Part-time will be considered.
Remuneration: unpaid.
Training and support provided: the trainee will be offered an introduction to Consular duties, and will receive in-job training in specific areas, including the translation of legal documentation. On completion of the placement, the trainee will receive a letter of reference with evaluation of performance.
 
For more information and to apply, please contact Christina Sousa from the Regional Language Network North West: cristina.sousa@rln-northwest.com