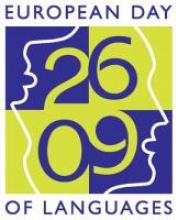 A huge thank you to all the pupils who entered our European Day of Languages Poster competition this year!
Our theme this year was "My Year Abroad" and we were looking for eye catching posters showing a country or city where the student would like to spend their year abroad, and with information about all the things they would like to do there.
We received over 300 entries across Years 7 - 9 each with a wide range of countries represented! We were very impressed by the level of creativity displayed, the amount and accuracy of foreign language used and the depth of research which had gone into the posters - choosing just one winner and runner up per year group was very difficult and we commend all pupils for their efforts.
The winners were those who the judges deemed to best display what they would do in the destination they had chosen, demonstrated an effort to use foreign languages and originality of illustration as part of a well presented and attractive poster.
Congratulations to winners and runners up in the categories below. Winners will receive £20 vouchers and a certificate, runners up will receive £10 vouchers and a certificate. Prizes will be presented by student ambassadors in special school assemblies.
Year 7
Winner: Becky Loundes, Abbots Bromley School
Runner up: William Bricknell , Hereford Cathedral School
Year 8
Winner: Jessica Baker, William Brookes School
Runner up: Amy Perks, Pedmore Technology College & Community School
Highly recommended: Will Buckley, Walton High School
Highly recommended: Callum Guest, Pedmore Technology & Community School
Highly recommended: Amber Kelly, The Rawlett School
Year 9
Winner: Noah Gornall, Concord College
Runner up: Rachel Longman, Abbots Bromley School
Highly recommended: Ellie Stone, Erasmus Darwin Academy
Highly recommended: Megan Luntley, Cheslyn Hay Sport and Community High School
Highly recommended: Olivia Williams, Sir Graham Balfour School