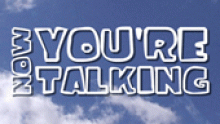 This engaging and motivating DVD was produced by the lead institution of the Yorkshire and Humber consortium for Routes into Languages, The University of Hull, in collaboration with the Regional Language Network Yorkshire & Humber (RLNYH). It aims to raise awareness of the importance of studying a language in today's competitive environment, as many employers argue that languages are key to successful business activities in today's global economy.
The DVD consists of a range of interviews with business leaders and employees in the Yorkshire & The Humber region such as the West Yorkshire Fire and Rescue Service, Camira Fabrics and Howden-based translation company, Language is Everything. It also includes interviews with young people from GCSE to A Level, as well as overseas and native University students. They all give their honest opinions about how languages have helped them, or will help their future careers and they enthuse with positive messages throughout.
We believe this is an invaluable resource for schools, especially language departments, and we hope that it will be used in lessons, as well as during parents' and options evenings and even on loop in the foyer of school reception areas.
Click here to view the Now You're Talking DVD
Now You're Talking DVD index:
Chapter 1-- Introduction
Chapter 2 -- Languages in Sport
Chapter 3 -- Languages in Public Services
Chapter 4 -- Language Taster Days
Chapter 5 -- Overseas Student Experiences
Chapter 6 -- Business Language Champion: Cummins Turbo Technologies
Chapter 7 -- Business Language Champion: Novotel, Leeds
Chapter 8 -- Business Language Champion: Directions Finningley
Chapter 9 -- Business Language Champion: Camira Fabrics
Chapter 10 -- Business Language Champion: Marshalls Plc
Chapter 11 -- Business Language Champion: Language Is Everything
Chapter 12 -- Business Language Champion: The European Marketing Agency
Chapter 13 -- Languages and Media
Chapter 14 -- The Last Word
Chapter 15 -- End titles
We would be delighted to receive any feedback you may have about the DVD by emailing: routes@hull.ac.uk
For computer system requirements please see below.
To recieve your free copy of the DVD please contact: routes@hull.ac.uk
COMPUTER SYSTEM REQUIREMENTS
The "Now You're Talking" DVD will run on most modern computer systems with a DVD player.
If for any reason the DVD does not play, please read the following.
For DVD playback in Windows operating systems a DVD decoder is required, available as a plugin for Windows XP media player.
In Windows Vista/Windows 7 a decoder is already included as part of the operating system.
For more information please see:
http://www.microsoft.com/windows/windowsmedia/player/plugins.aspx
If using Windows XP a suitable plugin must be downloaded and installed to play DVDs in Windows Media player. Alternatively a third party DVD decoder/player may be installed of which the following are examples:
Corel WinDVD
Available from
http://www.corel.com/servlet/Satellite/us/en/Product/1189528458632#versi...
Cyberlink PowerDVD
Available from
http://www.cyberlink.com/products/powerdvd/overview_en_GB.html
RealPlayer
Free download from
http://uk.real.com/realplayer/
Copyright Notice and Disclaimer:
We acknowledge the copyright ownerships of the above mentioned companies and their respective products. 'Routes Into Languages' is not affiliated in any way whatsoever with the above mentioned companies and this information is provided for reference only and not intended as a recommendation or a definitive list of currently available DVD software.
'Routes Into Languages' does not accept or imply any liability whatsoever are for any loss or damages caused to systems or data as a result of downloading any of the above third party programmes. E & OE.