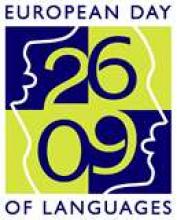 An open competition to teachers of modern languages in North East schools.
WIN, WIN, WIN!
Teachers' competition: £100 voucher for each Key Stage winner (KS1-5) PLUS runner up prizes of vouchers up to £50
Students' competition: £50 voucher for each Key Stage winner (KS1-5) PLUS runner-up prizes of EDL resources. For details of the students' competitionclick here.
All across our region, and across the country, people know, use and learn langauges; the European Day of Langauges is an opportunity to celebrate what we do, whatever the language! There are so many good ideas, good examples of practices, and great role models for MFL teachers in the region. We invite you to share these with us by sending us your favourite classroom activity.
CRITERIA
This doesn't have to be a new activity, just your tried and tested favourite; this could be a starter, plenary or 'settler' activity. Tell us - in no more than 1 side of A4:
- any resources required
- any instructions or context
The activity should be:
- innovative
- a proven success
- replicable (either across languages or key stages)
You can support your application with one additional sheet of evidence i.e. photos, quotes and feedback, or resources created as a result of the activity. We will award a prize for each Key Stage and collate the entries in a good practice manual.
- can be a toy, poster, prop, book etc
- with a short explanation (no more than 1 side of A4) on how you use the resource
NB: We regret that entries cannot be returned. Any winning and runner-up entries may be used in further publicity (i.e. good practice manual for the North East). Prizes will not be awarded in the event of insufficient entires of good quality.
We welcome joint entries, but please remember to credit any collaborators ... and to share your prize!
The DEADLINE is Monday, 4th October, 2010. Send your entries marked EDL COMPETITION to 
Links into Languages, ECLS, King George VI Building, Newcastle University, NE1 7RU.
SPONSORS
Many thanks to our joint sponsors: Association for Language Learning, Europe Direct, Links into Languages North East, Regional Languages Network.
The judges will be representatives of the sponsors and their decision is final.