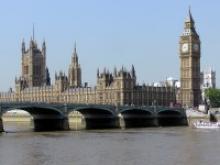 The languages community are drawing on their combined efforts to promote debate about language learning and teaching at the highest levels.
Baronness Cousins leads an All Party Parliamentary Group dedicated to raising awareness about the most pertinent issues across both Houses. In addition to this, language enthusiasts are being urged to write to their local MP.
North East Project Manager, Ruth O'Rourke, comments: "We can each exercise our constitutional right to lobby our government. We don't really live in a democracy unless we do! I wrote to Chi Onuwarah, MP for Central Newcastle, highlighting the drop in take up for languages and the social and economnic ramifications. She passed it on to Nick Gibb and I received a reply fairly promptly. It's good to know that he has read the letter and that Chi took action on my behalf."
The reply from Nick Gibb's office is available on this website. Other letters and responses can be found on www.walloflanguage.org. This web-based initiative started before the General Elections and is now in a 'second wave' of action. If you want to write to your MP there are templates and guidelines on the website.
For more information on writing to your MP about languages visit www.walloflanguage.org
On general information on writing to your MP, www.writetothem.com
To find out who your local MP is, www.theyworkforyou.com