The ten year anniversary of European Charter for Regional and Minority Languages coincided nicely with the launch of Routes into Languages, Yorkshire and The Humber Consortium on Wednesday 24th September and just two days before the European Day of Languages on the 26th. The event, which took place at The Deep, Hull, was designed to show how exciting learning modern languages can be and to spread the idea that it can be fun and inspiring.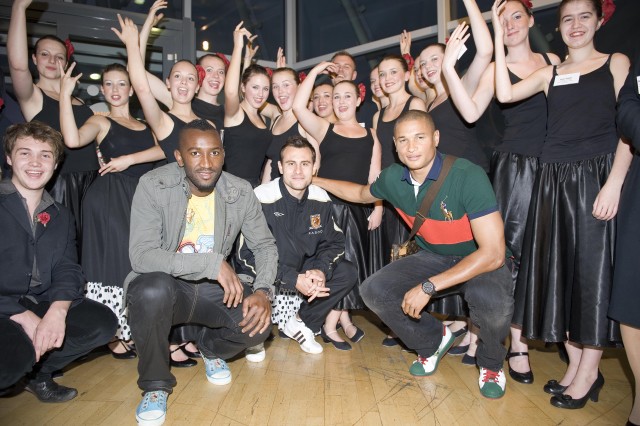 Routes into Languages consortia are working in all the nine regions of England, following on from the recommendations of Lord Dearing in his languages review, which recognised a decline in language take up. Each consortium is a collaboration between universities, schools and colleges. The Yorkshire and Humber consortium which began its activities in January of this year, is a partnership of all Yorkshire Universities and plans to open up modern languages to 40 schools in this region, with visits, workshops and exhibitions. The plan is to reach more than 10,000 young people over the next three years. In the first six months, the Yorkshire and Humber consortium have already reached 19 schools and 4,000 pupils in the region.
The launch event on the 24th September, had the support of Hull City football club and three of its international players, Richard Garcia, Kamil Zayatte and Daniel Cousin. The players took time out to meet young people interested in learning modern languages. As Rob Smith, marketing manager of Hull City said "Languages are very high on the agenda at Hull City since the recent arrival of our international signings. We now enjoy the massive global media attention of international players like Kamil, Zayatte and Geovanni attract. Hopefully through these role models, we can help spread the awareness that there are some great opportunities in the region to encourage young people to learn another language, and we are very pleased to be supporting Routes into Languages."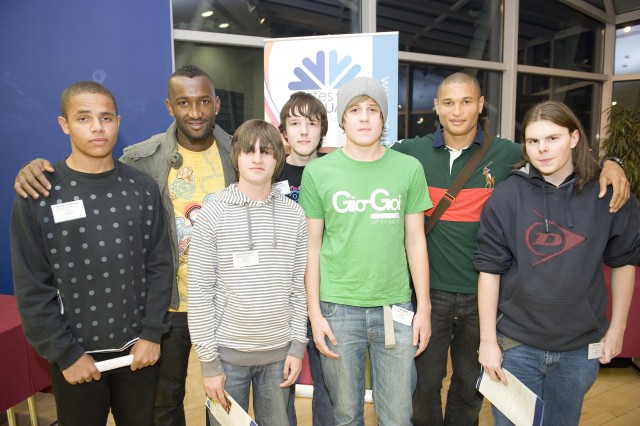 Dr. Marina Mozzon-McPherson, Consortium Director for Routes in Languages, Yorkshire and The Humber, added her thanks to the players and said "The Tigers helped us to bring languages alive tonight. This project is bringing together young people, employers, parents and teachers to ensure young people understand the relevance of studying languages for their future career prospects and as an enrichment for their lifestyle."
Pupils from Longcroft School of Performing Arts, Beverley, provided a brilliant show for the evening with a group performance of Spanish dancing and singing, French singing and a German lullaby. Pupils from Wombwell School in Barnsley and Kelvin Hall in Hull gave talks about how they enjoyed language learning and hoped to continue studying languages.
Summing up the success of the event, Marina Mozzon-McPherson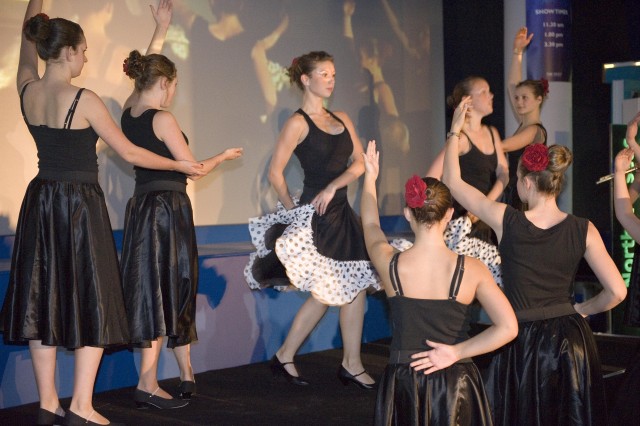 said "The excellent performances from the schools of our region are testimony to the strength of the partnership that exists in this regional consortium."
Routes into Languages has been funded with £8m over three years by The Higher Education Funding Council of England and The Department for Children, Schools and Families.