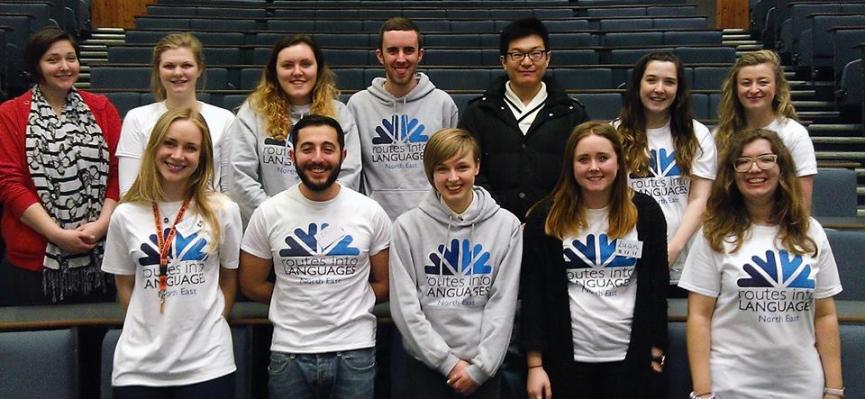 Date:
Wednesday, 28 October, 2015 - 09:00

to

Friday, 29 April, 2016 - 15:00
We can tailor our visits to suit your school - no problem at all!
What are the options?
- Year Group assemblies
- Workshops for G&T pupils
- Classroom presentations
We like to keep our presentations interactive, so for smaller groups we adopt a workshop-style with small group work and structured Q&A sessions.
Which year group?
We think it helps most to work with pre-option groups (i.e. Year 8 in June, Year 9 before GCSE options, Year 11 before A1 choices, VI form before A2 choices and UCAS application). However, we are happy to fit into your department's strategy for motivating pupils and will do our best to fit your agenda.
We are particularly predisposed to attending schools who invite partner or feeder schools to the presentation.
Have we seen this presentation before?
We try to revamp our presentations every year, but yes, you may have heard some similar arguments before. However, our students are always enthused and convey their passion for languages with every word... and their personal experiences and reasons for learning languages are always very varied.
Does this cost a lot?
Due to our reduced funding we are now charging the small fee of £50 for a school visit. This includes two student ambassadors coming to your school for up to half a day. Should you require more than this then we will happily negotiate a price with you. We are sure you'll agree that this is excellent value for money.
Please also be aware that, in the case of school visits, a £50 administration fee will ordinarily be levied on cancellations made without reasonable cause with less than two working days' notice. Please take this into consideration when making a booking.
Programme:
These visits are bespoke, but can include:-
- Why Study Languages
- Famous linguists
- Employability tips
- University jargon buster
- University language routes
- Year Abroad testimonials
- Quizzes, music, and short taster sessions...
Booking information:
Please complete the registration form, including the name of your school, details of the proposed target audience, potential dates for the visit and any other relevant information where possible. A member of the Routes into Languages Senior Ambassador Team will be in touch as soon as possible to organise your visit.