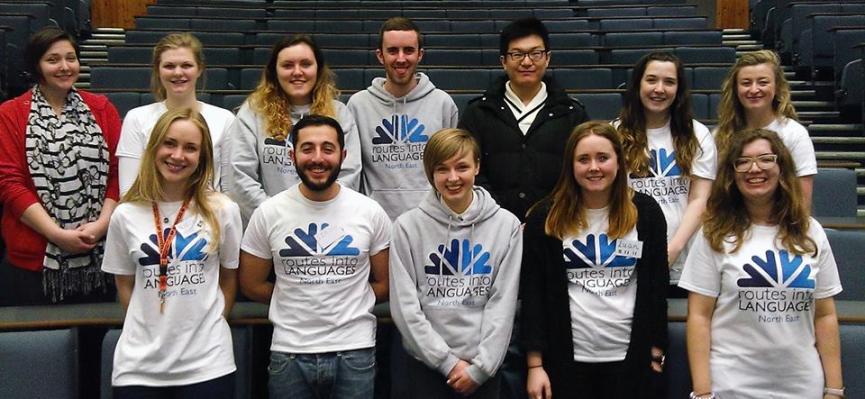 Date:
Thursday, 15 October, 2015 - 09:00

to

Thursday, 30 June, 2016 - 15:00
We would like to invite schools to take part in the Routes Into Languages Roadshow Programme.
This programme, designed for Year 9 pupils, aims to promote language learning and motivate students to take up a language at option-time for their GCSE. A typical roadshow lasts 2 hours and consists of the following activities: two taster languages (Italian and Chinese), an interactive session with student ambassadors designed to raise language awareness and talk about careers and finally an interactive activity based on cultural awareness.
Five roadshows are available this year, from October to June. They take place on a Thursday afternoon. The start and end time can be adapted to individual schools. Ideally, one school will be asked to host an event to which two other schools will be invited to attend. The maximum number of pupils per roadshow is 120.
Booking information:
Please complete the online booking form with details of your school and potential dates for the visit, should availability still exist. For any queries, please email ariane.bogain@northumbria.ac.uk.