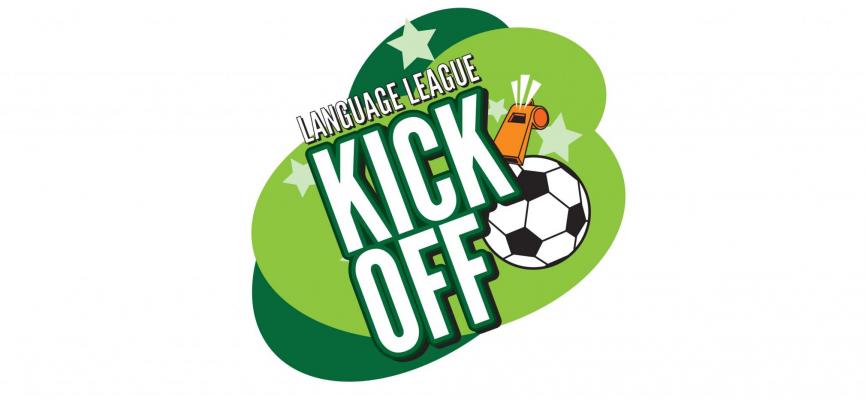 Date:
Wednesday, 31 August, 2016 - 09:00

to

Friday, 31 August, 2018 - 17:00
The Language League: Kick Off is a creative and unique initiative for young people to develop and enhance their language skills in French, German, Arabic or Spanish. It offers an attractive and creative approach to language learning linked to the game of football.
The Language League: Kick Off teaching resources will help teachers deliver inspirational language lessons using our fun, interactive and engaging football themed resources. Our Routes into Languages club (RiL FC) is comprised of an international community of animated players (male and female), manager, team mascot and home stadium. The materials comprise a fully integrated package of teacher's notes, pupils' workbooks, PowerPoint presentations and additional printed material such as flashcards. There is a small charge of £5 per pupil's workbook to cover the printing costs.
Samples from the French, German , Arabic and Spanish workbooks are available as downloads below.
More information is available on the Language League: Kick Off website: http://www.languageleague.co.uk/
Booking information:
Pupil's workbooks can be purchased through Manchester Metropolitan University's Online Shop. Pupil's workbooks are £5 each (minimum order of 25). When you order your workbooks the teacher's notes, PowerPoint presentations, additional printable materials such as flashcards, a RiL FC badge for each pupil, and postage and packing are included at no extra charge.
To purchase the workbooks please follow the link:
http://buyonline.mmu.ac.uk/product-catalogue/arts-and-humanities/events/language-league-kick-off-pupil-workbook
Alternatively please complete and return the order form below along with a cheque made payable to Manchester Metropolitan University.